Here are some pictures of McCain telling the football team at Manheim Central Senior High School in Manheim, PA how he plans to stay in Iraq for the next one hundred years and how he plans to go to war with Iran as soon as he is President.

He tells them, "Stay healthy boys, soon you too will go fight an unpopular, illegal war, get taken prisoner, tortured for years, and if you survive come home and run for President. Just like me." And then Liberman yells, "Yee Haw, Amen, and Pass the Ammo."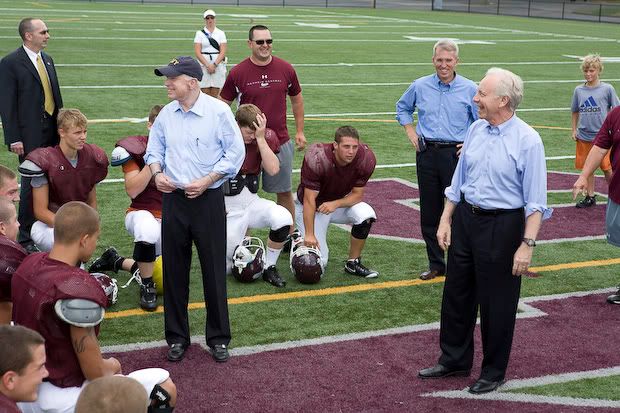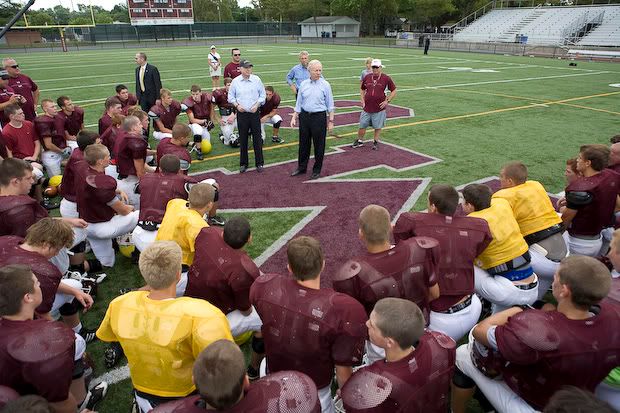 McCain is such a war mongering asshole.

Also a few day earlier, McCain went to the Sturgis Bike Rally in Sturgis, ND to really connect with his redneck fanbase.


Bikers for McCain is nearly saying the KKK for McCain. Oh wait, that has already happened. Current.com