In a previous post I mentioned that some nutballs in Georgia claimed they found Bigfoot. Well it turns out the DNA evidence they presented was half human half opossum. Is this what they found?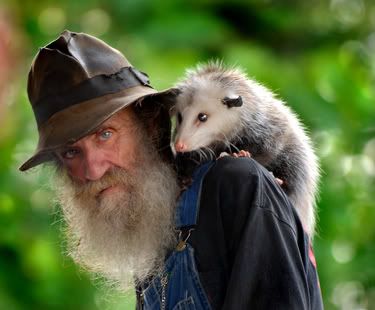 PALO ALTO, California (Reuters) –
Bigfoot remains as
elusive as ever.





Results from tests on genetic material from alleged remains
of one of the mythical half-ape and half-human creatures, made
public at a news conference on Friday held after the claimed
discovery swept the Internet, failed to prove its existence.





Its spread was fuelled by a photograph of a hairy heap,
bearing a close resemblance to a shaggy full-body gorilla
costume, stuffed into a container resembling a refrigerator.





One of the two samples of DNA said to prove the existence
of the Bigfoot came from a human and the other was 96 percent
from an opossum, according to Curt Nelson, a scientist at the
University of Minnesota who performed the DNA analysis...More...