Today's practice was on the actual playing field at RHIT, not on the practice fields. That's nice for seating, but you can't get really close to the players.

Yikes, here are our QB's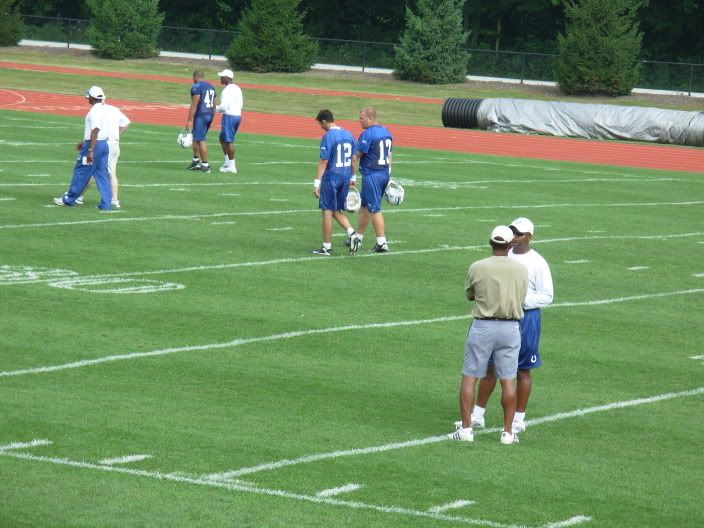 This was as close as you could get today.

Dom's Back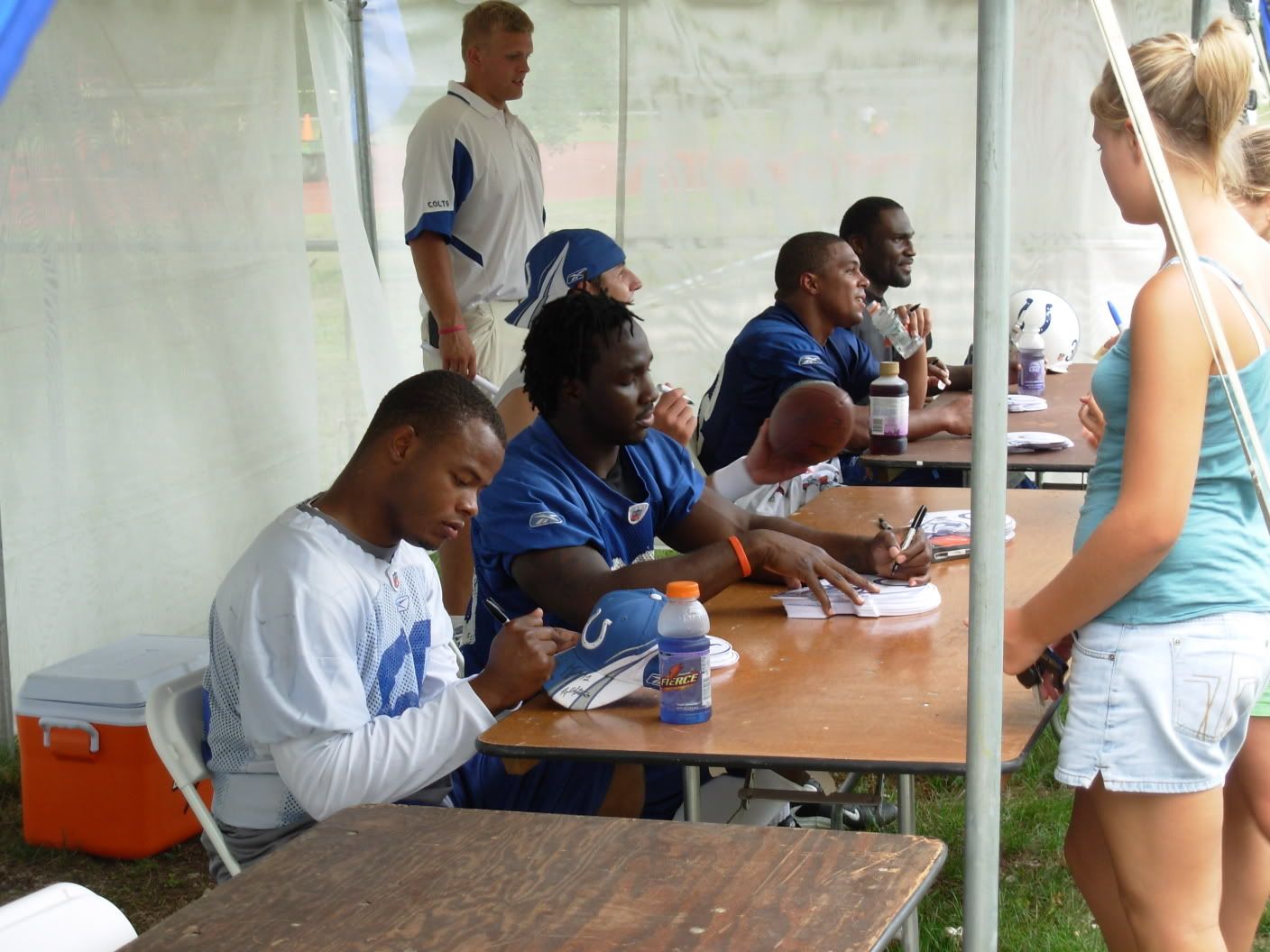 Some of the practices are on the practice field, and that puts you right next to the players. Here are some pictures from previous training camps.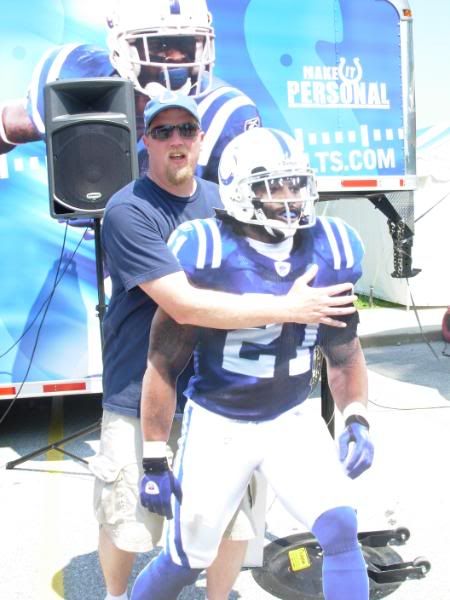 This was Addai's first day ever of training camp.
Here is our current starting QB